Steps 1-5: How to Buy a New-Construction Home
July 26, 2023
Published by Garrette Custom Homes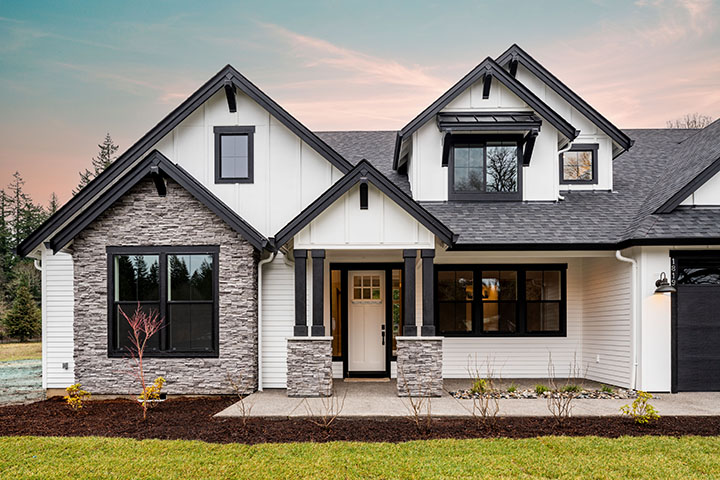 Whether you're a first-time buyer or it's the first time you've considered buying a new-construction home, there are things to keep in mind that vary in some ways from buying a pre-owned home. In this two-part series, we'll take a look at 10 steps to follow to have a better understanding of the process for purchasing one of our Puget Sound homes for sale.
Determine Your Budget. This is an important first step when buying any home. New-construction homes may sometimes be more expensive than a pre-owned home, but it makes up for it with fewer costs over the first few years. Still, you don't want to get in over your head financially. Use one of the many online budget calculators to help you determine just how much home you can afford as it will help you narrow down the field.
Mortgage Pre-approval. You may have your budget planned, but as is important when purchasing any home, it helps to have a mortgage pre-approved so that the seller knows you're serious about any home you want to purchase and so that you're clear as to how much home a lender thinks you can afford, which may vary from what you think.
Hire a Real Estate Agent. Even though you can purchase a home directly from a builder, having your own agent involved makes it easier to find the right home and community. Even if you're fine doing that research on your own, having an agent with experience dealing with new-construction helps you get the best deal on your new home and makes sure you're protected throughout the transaction as they're looking out for your best interests.
Location, Location, Location. You could find your dream floor plan, but if the location isn't right, the home will lose some of its luster. It's important to find a location that is right for you. You can choose to build in one of our existing communities, or you can always choose to build on your own lot. Things to consider include: commute time, proximity to family and friends, schools, shopping, dining, entertainment, parks, healthcare, and pets. It's important to find a location that meets your daily needs.
Find a Builder. When choosing a builder, you want a company that is reliable, respected, and offers enough floor plans and options to meet your specific needs. We take pride in the wide range of floor plans that we offer and each has multiple options available – in addition to the extensive standard features – to help you put together a home that best fits your lifestyle now and for years to come.
These are the first steps to consider when purchasing one of the new-construction Puget Sound homes. This gives you a firm foundation to continue moving forward, whether you choose to build or purchase a new, move-in-ready home. Contact us today to learn more about our floor plans, communities, and our dedication to creating your ideal new-construction home.

Tags: homebuilder in puget sound, homes for sale puget sound, puget sound homes


Categorized in: Finance Tips, Steps 1-5: How to Buy a New-Construction Home, What to Consider When Choosing a Home Builder

This post was written by Garrette Custom Homes