How to Prepare For Your Design Studio Appointment
October 9, 2021
Published by Garrette Custom Homes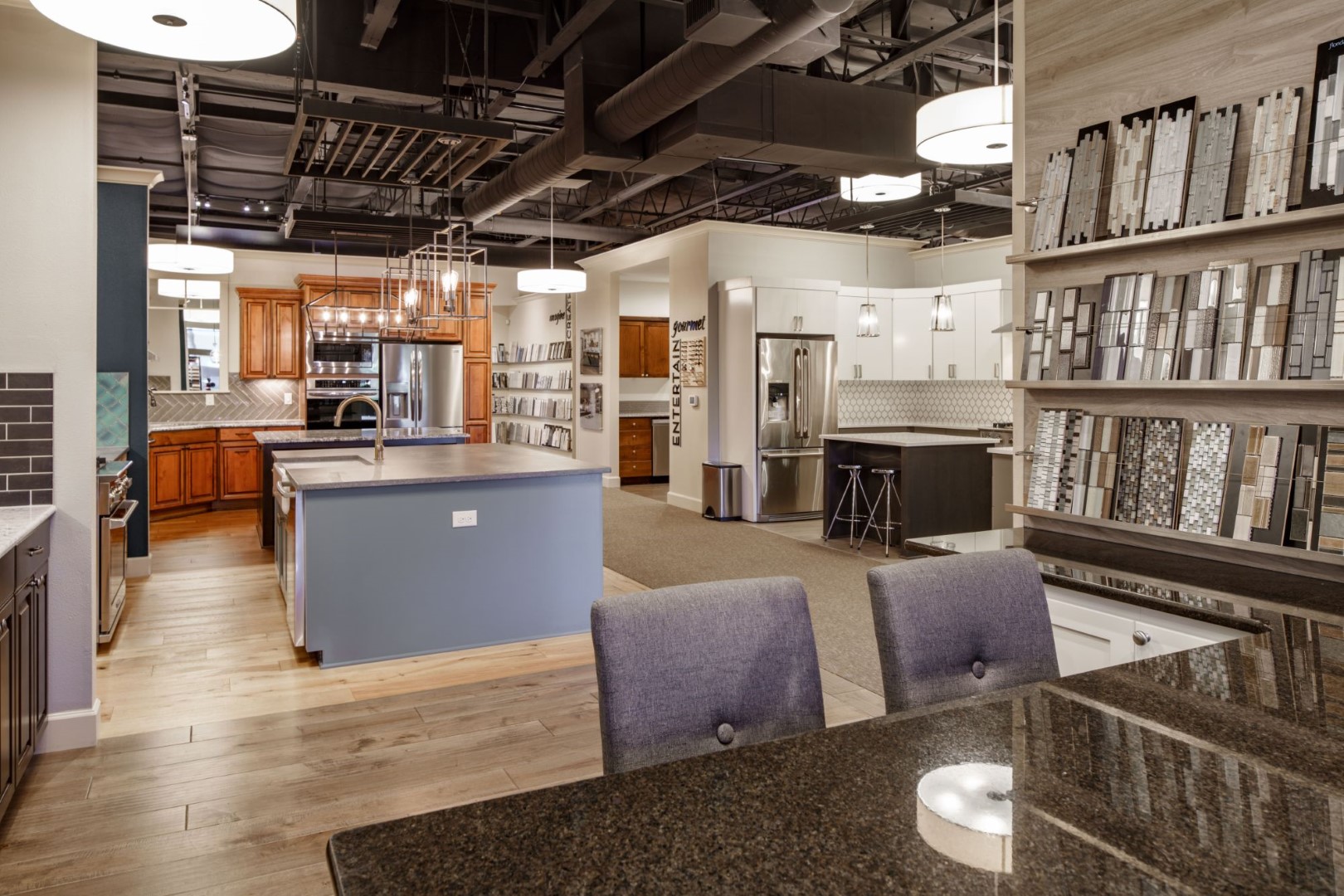 One of the benefits of working with a home builder like Garrette Custom Homes is getting to make use of our design studio. We offer a wide range of design features from faucets to flooring and when you build a new home with us, you get to make the choices, ensuring you're happy from day one. Still, your design studio appointment does require some homework ahead of time from you, because it's important that you have a clear picture in mind of what you want. Our team can help you finesse your ideas, but we need your input before we start, because everyone's personal tastes are different.
Know your budget. The single most important thing you should do to prepare is to know exactly how much you're willing to spend. Find out what comes standard and see what you want to change. You may need to stick with standard options for now, depending on your budget.
Create Pinterest and mood boards for every room. Do this ahead of time to get a feel for what really appeals to you. As you pin items you like, you may start to see patterns emerge that can then help you determine more of the final finishes. Focus on finishes like flooring, counters, paint, etc., rather than furniture, though. Create some final boards or printouts to take to your meeting so we can get a clear idea.
Know the difference between needs and wants. This is where your budget comes in again. You probably won't be able to afford everything on your wishlist, so determine which is most important. In doing so, factor in which is more affordable to do now and what you can afford to change in the future. Flooring, cabinets and counters can be expensive, so it may be better to focus on those items for now and leave smaller changes such as light fixtures for later.
Try to see the options on your own before the big meeting. There are a lot of decisions to be made and if you can see some of the items ahead of time, it can help you narrow down choices more quickly so that the actual design studio meeting goes more smoothly and doesn't take too long.
Get pricing for everything so that you know what you can switch out within time limits. Also take photos of everything you do finally choose, in part to avoid any mistakes or misunderstandings, because it's easy to forget which choices you finally made.
Be prepared to do some changes and upgrades on your own in the future when you've had time to save some more money and get used to your new home. That's why it's important to focus on the features that you can change in the future and which are better done during construction.
Design Studio meetings can sometimes take hours, which is why it's best to have as many clear ideas as possible for every part of your home. Understand the standard options, get a sense of the cost of upgrades, figure out what you must have versus what you want, and be sure to go in to the meeting with a full stomach so you have the stamina to make it! Try not to waffle too much on choices. Go with your gut on what really speaks to you at first. That's often the one you'll ultimately return to, though if you're trying to break out of old molds, then go with something different, especially if it's something that can be changed affordably in the future should you not really like it.

We offer a lot of fantastic standard homes, but we also like to give our home buyers options, both in the structure of the home and in the design finishes. When you work with us as your home builder, you'll have a say from the very beginning and we're sure you'll be happy with the final product.

Tags: build on your land portland wa, homebuilder in port orchard wa, homes for sale port orchard wa


Categorized in: Build on Your Land, Design Tips, Floorplan Tips, Home Decor Tips, New Home Tips, Things To Do

This post was written by Garrette Custom Homes