How to Buy a New-Construction House: Steps 6-10
August 6, 2023
Published by Garrette Custom Homes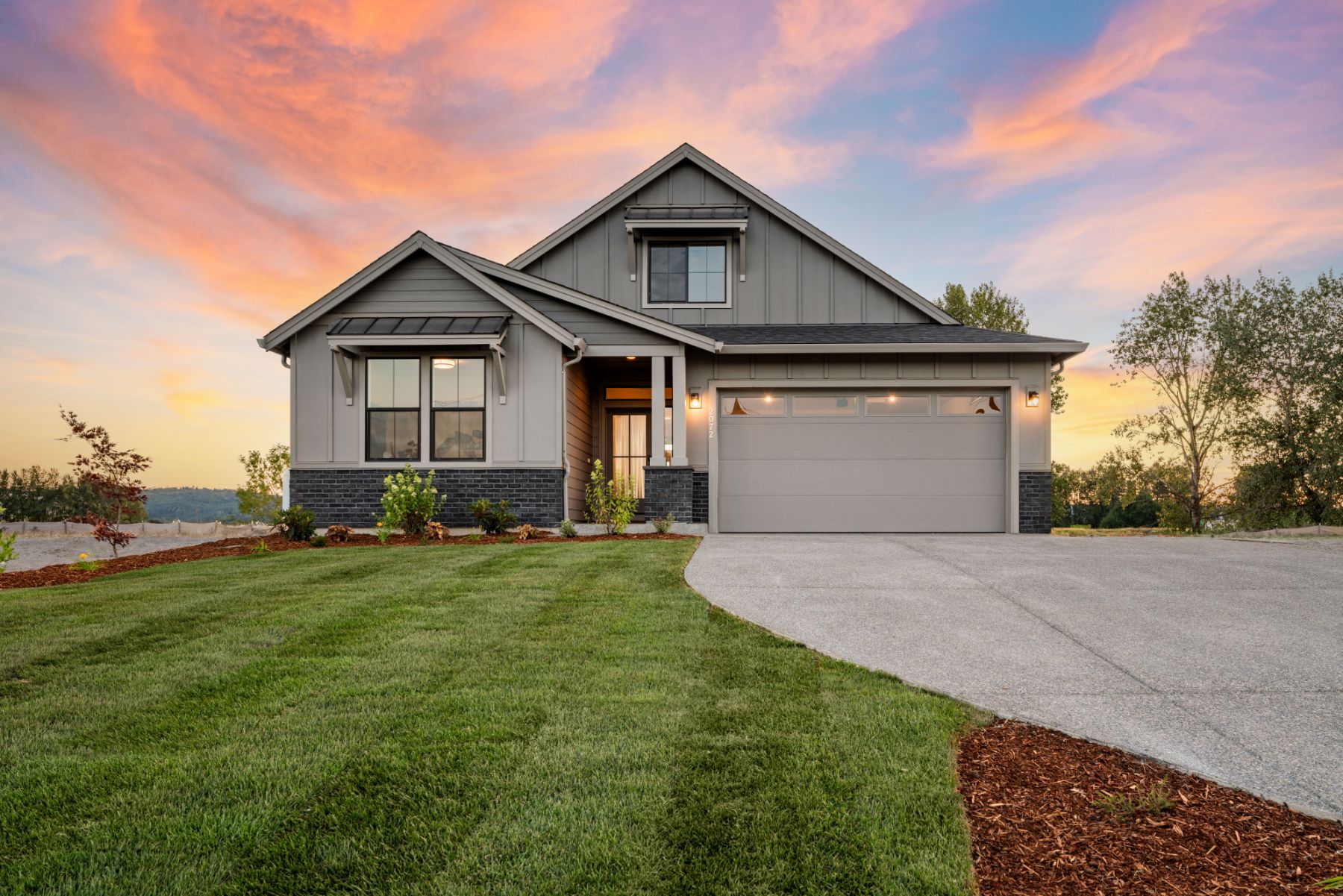 Our last blog covered the first five steps to take when purchasing one of the new-construction homes in Vancouver WA, and now we're back to finish the list with five more things to consider when purchasing a newly built home. The first steps are fairly applicable to buying any home, but these next five steps will help you understand the process of purchasing a new-construction home.
First off, be aware of the difference between a built-from-scratch home, a custom home, and a move-in-ready home. A built-from-scratch home and a custom home are similar in that you get to decide most of the details. However, a built-from-scratch home is typically built within a planned community and takes 6-7 months, depending on the builder's schedule. A custom home is one that is often built on property you already own. You are responsible for purchasing the property, finding an architect, getting a construction loan, filing city permits, and more, and this process can easily take up to two years. A move-in ready home is usually a month or two away from being finished and is located in an existing community. While much of the construction has been done, you often have a say on finishing features for a semi-customized home, even if the layout is already decided.
If you're building from the ground up, you'll need to sign a builder contract. You'll need to make a relatively small deposit of $1-2,000 that will go toward the overall purchase price. It should also have a completion time and discussion of what happens if there are delays. It's a good idea to have a real estate agent look over the contract to make sure everything works to your benefit. When purchasing a move-in-ready home, the purchase will be closer to that of buying an existing home, just with a listing of any final finishes you choose.
Another reason to use a real estate agent is if you have an existing home you need to sell. Depending on the amount of construction that needs to be done for your new home, they can best guide you on when to list your own home so that you're hopefully not in between homes or paying two mortgages.
A newly built home should still have a full, independent inspection done to make sure there are no problems with the systems installed and the construction. Most new homes are regularly inspected by local municipalities and they will issue a final certificate of occupancy before move-in, but many people prefer to also have their own inspection done. Of course, most new home builders offer some form of warranty to allow for any potential issues that may come up once you've moved in. You as the new owner should also do one last walk-through before closing to make sure that everything meets your requirements, down to any dripped paint, tape, or scuffs on the floor.
Once the home is the way it should be, it's time to close on your mortgage and move in to your brand-new home. If you're working with the builder's preferred lender, the process may move even faster.
At Garrette Custom Homes, we offer new-construction homes in Vancouver WA and other areas in the PNW, including options to build on your own lot. Our homes feature outstanding existing floor plans, as well as a number of options to further help you create your ideal home. Contact us today to learn more about building your brand new home.

Tags: homebuilder in vancouver wa, new homes for sale vancouver wa, new homes vancouver wa


Categorized in: Build on Your Land, Community Info, How to Buy a New-Construction House: Steps 6-10, Market Tips, New Home Tips

This post was written by Garrette Custom Homes