Floor Plan Profile: Sierra
March 18, 2023
Published by Garrette Custom Homes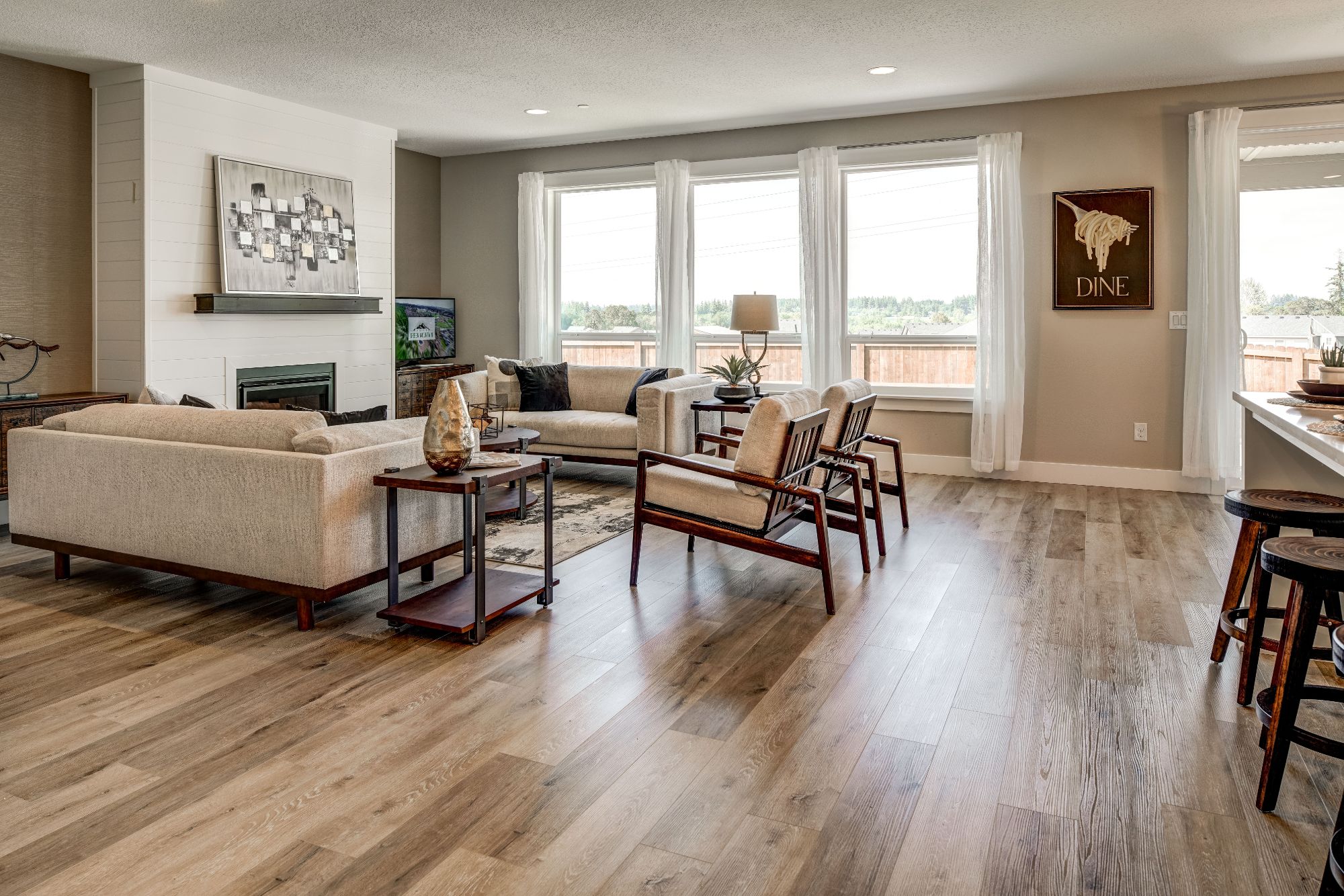 Imagine having a stunning home on an acreage lot in a quiet, gated community, in a beautiful setting, which is still conveniently located for all of your daily needs. All of this can be a reality if you choose to build one of the homes in Orting WA in our new Cascade Springs community, and our Sierra floor plan is an excellent choice for this location.
Just as Cascade Springs offers a tranquil getaway from the hustle and bustle of daily life, the Sierra floor plan offers a thoughtfully designed layout that will easily fit your lifestyle. This flexible home design features three to five bedrooms – including the owner's suite on the main floor – 2.5-3.5 bathrooms, and 2,893 square feet. The Sierra combines the convenience of single-story living with the privacy and additional square footage provided by a partial second floor.
One of the reasons why the Sierra is such an outstanding choice is the flexibility it offers. There is a den by the front entrance, ideal for a home office. There is also a dedicated dining room, perfect for entertaining and big family holidays and celebrations, while a nook by the kitchen gives you a more casual dining space if you want it for daily meals. A spacious laundry room can also work as a mud room and it has access to the garage.
The Sierra has a welcoming open-plan layout with a spacious great room next to an excellent kitchen that includes a walk-in pantry and a butler's pantry, perfect for entertaining. The owner's suite is in the back of the home, off the great room, with a double-door recessed entrance for added privacy. A spa-like bathroom and large walk-in closet add to the appeal and comfort.
The partial second floor has two bedrooms separated by a spacious bonus room and a full bathroom. This layout provides a great place for kids to play, study, or it can be used for a variety of other purposes, depending on your hobbies and lifestyle. There's also the option to create three bedrooms, while still maintaining the bonus/flex space.
All of our homes are designed to meet a range of needs with the standard design, but we also include options that allow you to fine-tune the design to best fit your lifestyle and needs. The Sierra is the kind of floor plan that can easily adapt to your life now and provide you the flexibility needed to ensure it can continue to adapt for years to come. If you're interested in homes in Orting WA, we invite you to contact us today to learn more about the Sierra and the outstanding Cascade Springs community.

Tags: build on your land portland wa, homebuilder in orting wa, homes for sale in orting wa


Categorized in: Build on Your Land, Community Info, Design Tips, Events, Holiday Tips, Home Decor Tips, Market Tips, New Home Tips

This post was written by Garrette Custom Homes