Floor Plan Profile The Sierra
October 5, 2019
Published by Garrette Custom Homes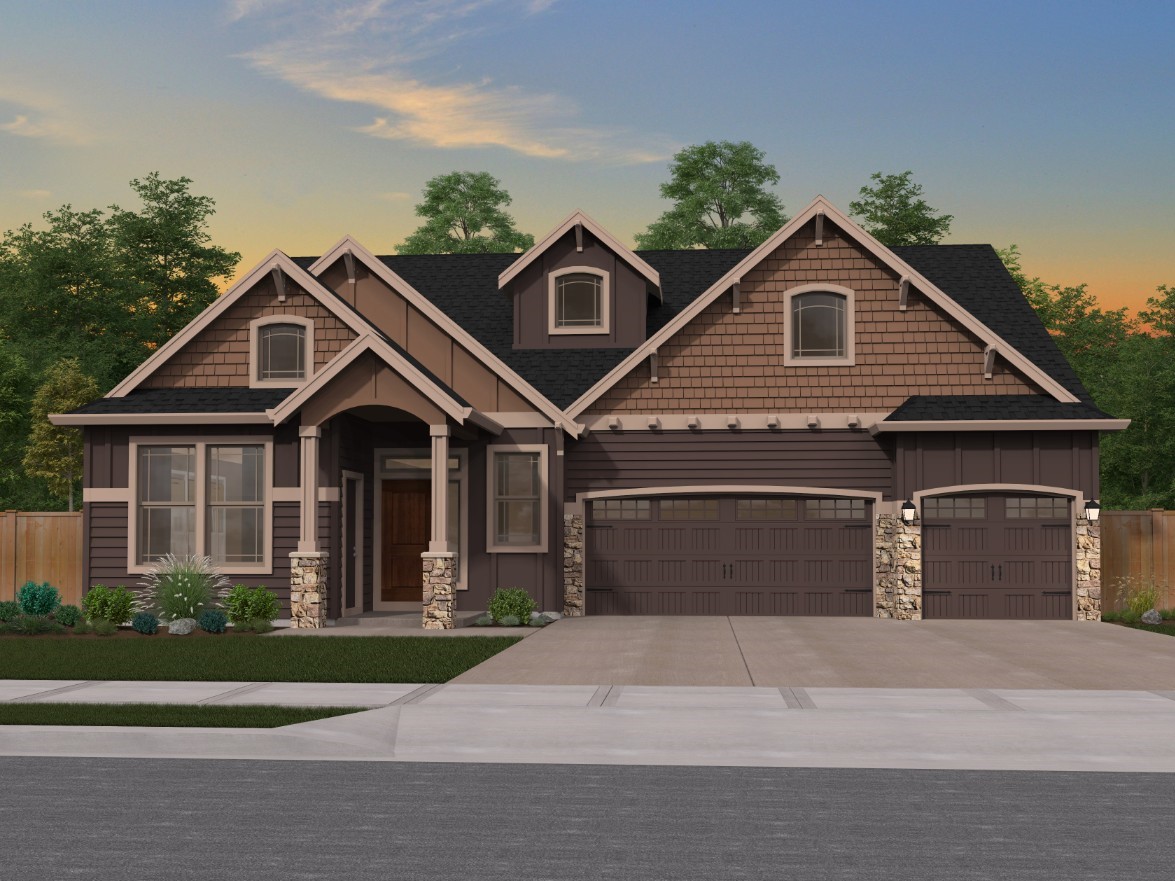 When you choose Garrette Custom Homes to build on your lot, you're working with a company that is dedicated to building top-quality homes to meet your every need. While they offer a range of floor plans from which to choose, The Sierra is surely one of the most versatile options. From young families to multi-generational living, this home design is outstanding.
Whether you're parents who want a little privacy, or older adults who don't want to deal with stairs on a daily basis, the master-on-the-main layout of the Sierra is an attractive option. The rest of the bedrooms (this home can be personalized to have up to five bedrooms) are found primarily upstairs and include a bonus room/flex space that is ideal for giving kids or multiple generations a little more space to spread out. In addition, this 2,893-square-foot home has 2.5-3.5 bathrooms to make life easier, and also has a three-car garage for parking space and storage, and the home also features extensive attic space for further storage options.
Of course, the heart of the home is typically the great room and kitchen. The open layout of this space is ideal for letting family and guests interact, while still providing definition to each space, in part thanks to a spacious kitchen island that can be optimized. Among the many options available with the Sierra floor plan is the inclusion of a separate dining room and a den right off the front entrance, perfect for those who need a home office space. Alternatively, this home can be turned into a multi-generational plan which features a sitting area, kitchenette, bedroom with en suite and walk-in closet. This multi-gen space also features a separate entrance to ensure more privacy.
Throughout the home, you'll find so many ways to personalize this design to meet your needs and preferences, creating a home that is comfortable and comforting. Among the many additional options are a gas fireplace with flanking built-ins, tray ceilings, additional windows, numerous bathroom layout options and features, built-in desks in bedrooms for homework or crafts, and tub sinks and cabinetry in the laundry room.
With so many options in both features and layout, this is a home that gives every family member, young and old, a place to call their own. If you're looking for a truly spacious and even multi-generational home to build on your lot, look no further than the Sierra home plan. This is the kind of home that makes everyone feel welcome.
Categorized in: Build on Your Land, Fall Tips, Floorplan Tips, Home Decor Tips, New Home Tips
This post was written by Garrette Custom Homes